About us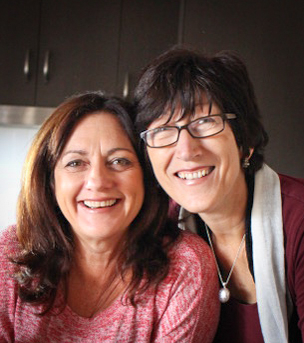 Childhood friends Fuzz Cairns and Kathy Cope are the founding team behind gypsy50s, two fifty-somethings with different life experiences, shared values and a lifetime of memories together
gypsy50s came about through the travel experiences of founder and chief gallivanter, Fuzz Cairns, a prolific traveller since her late teens. With a strong urge to see new places and meet new people motivating her, Fuzz was living the gypsy50s way long before the idea to create on online travel and networking community was formed. Not only was she staying in the homes of new friends when she was overseas, she also often stayed with their extended families and friends of friends. Fuzz has made firm friendships with the people she met. When hosting in her home her visitors became travellers rather than tourists, seeing their destination through the eyes of someone who lived there. It made sense to her that this form of travel gave people a better experience, offering a local outlook that hotels and resorts can't compete with.
Kathy has also had the travel bug after her first visit to Fiji's Beachcomber Island which motivated her to begin to travel, that was where Kathy met a bunch of Canadians doing the Pacific circuit in the mid 80s. That resulted in three waves of Canadian visitors sleeping in the spare room, borrowing her car and spending Christmas with her family, and sparked the travel bug to see more of the world. Within a year, she was on an open ended round-world ticket, living in England and travelling at every opportunity.
With an increasing trend to adventure and experiential travel, and the freedom that this stage of life can offer, it's clear the over 50s are ready to live big and try something new.
If you're reading this, we know you're on the road to an exciting travel adventure, a way of connecting with like-minded people and of keep life interesting.
gypsy50s…transforming the way you travel!!!
Join today